Poly Strapping Supplies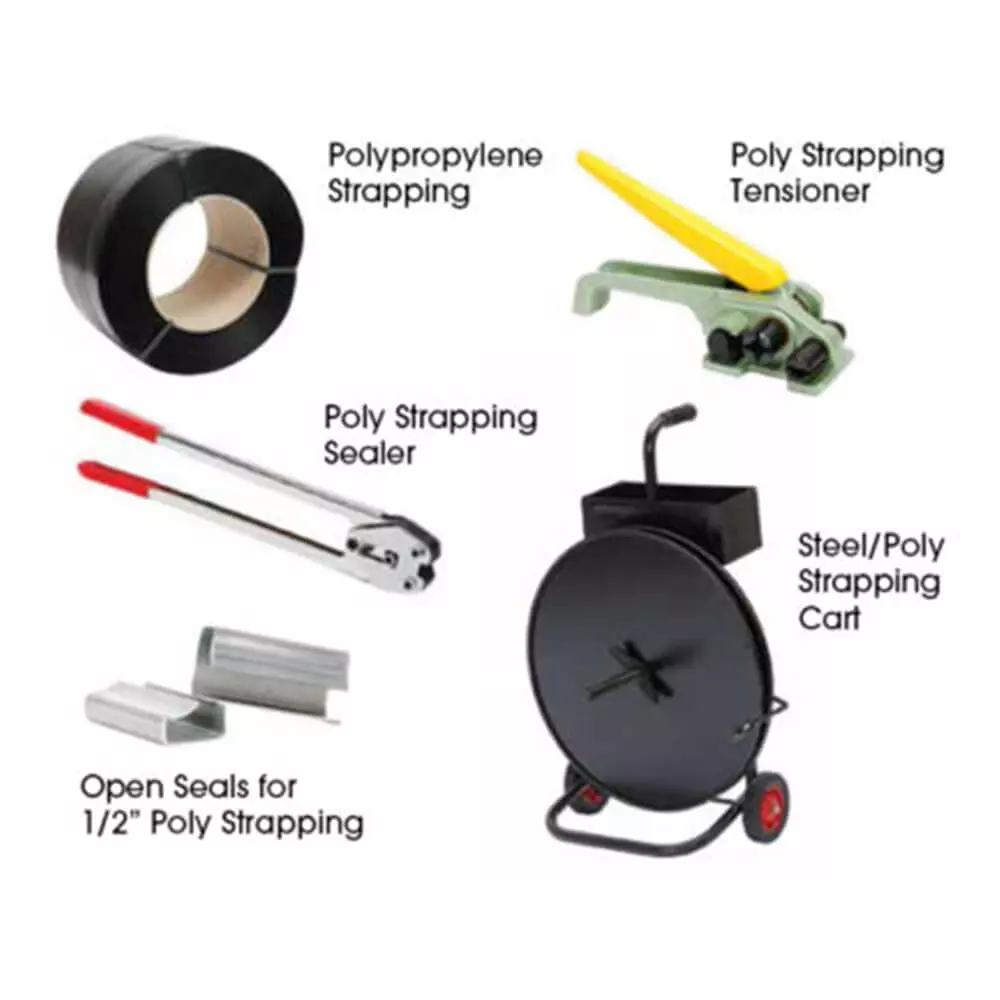 Poly Strapping Supplies
$50.63 – $101.95
Select from our in-stock inventory of polypropylene strapping, seals, tensioner and sealer.
Polypropylene Strapping: 1/2″ W x 9000′ L, 8″ x 8″ Core Size
Seals: 1/2" open seals, 1000/box
Tensioner: Heavy duty construction that applies maximum tension instantly with little effort.
Sealer: Made of high-quality steel, with heat-treated jaws, the sealer crimp ends of tensioned polypropylene straps that overlap.
Quantity discounts will automatically be applied.
3-5 Units will deduct 4%
6+ Units will deduct 8%
Description
Model No.
Net Each
Add To Cart

Poly Strapping 1/2" X 9000´

P-1

$101.95

# P-1

Poly Strapping 1/2" X 9000´

Poly Strapping Tensioner

P-T

$98.75

# P-T

1/2" Poly Strapping Sealer

P-C1

$81.00

# P-C1

1/2" Poly Strapping Sealer

Poly 1/2" Open Seals

P-O1

$50.63

# P-O1