Tape Supplies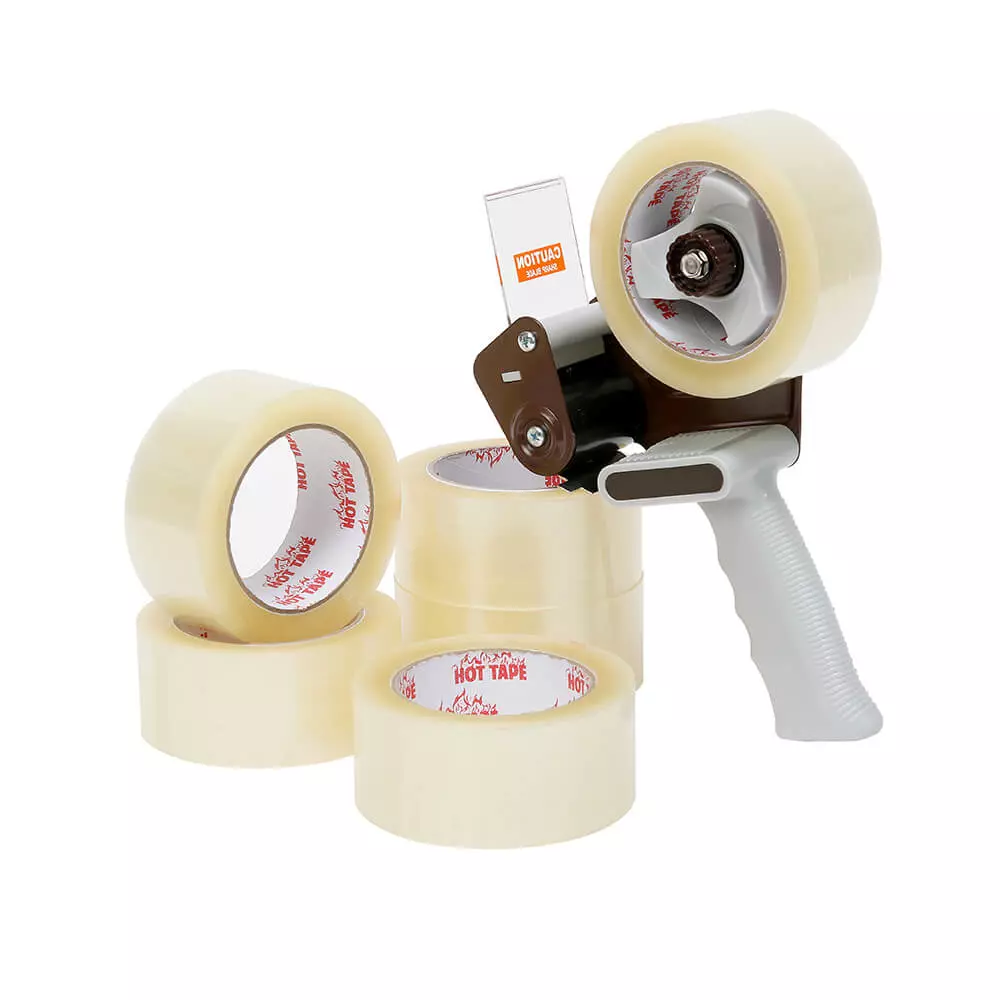 Tape Supplies
$13.06 – $66.67
Clear Tape 1.8 mil, 2" Wide.
36 rolls per case.
Exhibits a controlled whisper-quiet unwind.
Comfort, convenience, and efficiency in the palm of your hand.
The adhesive system provides reliable all-temperature box seal performance.
Our acrylic carton sealing tape is coated with a high-grade acrylic adhesive designed for box sealing and packaging applications.
Deluxe Tape Dispenser 2" Make the most of your box sealing tapes with our hand-held dispensers designed for easy handling and operation.
Quantity discounts will automatically be applied.
5-11 Units will deduct 4%
12+ Units will deduct 8%
Description
Model No.
Net Each
Add To Cart

Clear Tape 1.8mil (36/case)

ST-1T

$66.67

# ST-1T

Clear Tape 1.8mil (36/case)

Deluxe Tape Dispenser

STD-1

$13.06

# STD-1