Bulk Rack Uprights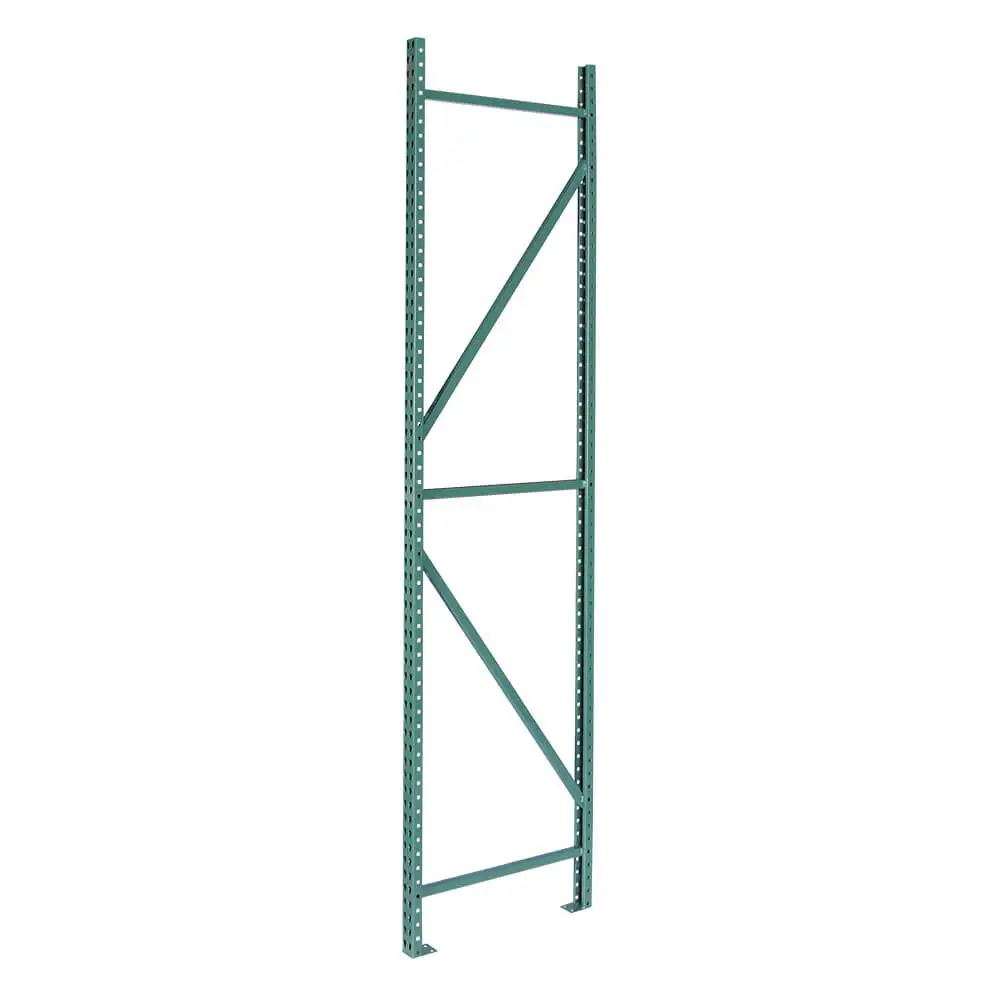 Bulk Rack Uprights
$35.91 – $79.06
Heavy Duty uprights feature All-Welded columns
Sturdy: 16-gauge steel
Capacity: up to 7,000 lbs per upright, depending on beam spacing
Quick and easy assembly due to teardrop design
Save time and money with common uprights
Color: Green
Static loading only. Not to be used with forklifts.
Quantity discounts will automatically be applied.
8-14 Units will deduct 4%
15-29 Units will deduct 8%
30+ Units will deduct 12%
Depth
Height
Model No.
Net Each
Add To Cart

18"

72"

L-1872

$35.91

# L-1872

18"

96"

L-1896

$46.02

# L-1896

18"

120"

L-18120

$57.29

# L-18120

24"

72"

L-2472

$39.24

# L-2472

24"

96"

L-2496

$49.18

# L-2496

24"

120"

L-24120

$59.39

# L-24120

36"

72"

L-3672

$47.81

# L-3672

36"

96"

L-3696

$55.62

# L-3696

36"

120"

L-36120

$62.96

# L-36120

36"

144"

L-36144

$70.21

# L-36144

48"

72"

L-4872

$56.52

# L-4872

48"

96"

L-4896

$63.91

# L-4896

48"

120"

L-48120

$71.92

# L-48120

48"

144"

L-48144

$79.06

# L-48144
For other Bulk Rack Components, click on a link below:
Pay securely and conveniently