Bulk Rack Step Beams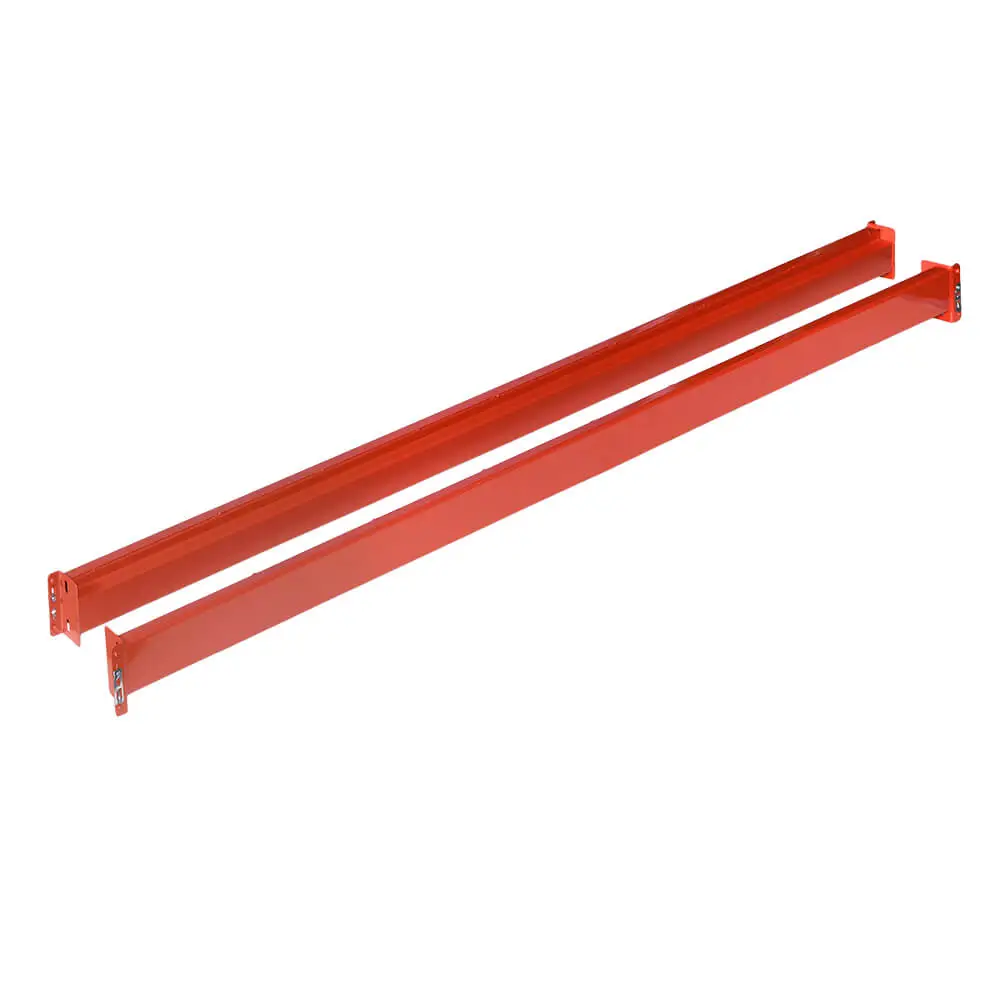 Bulk Rack Step Beams
$12.67 – $28.49
High capacity quality beams
Heavy-Duty: 16-gauge steel
Easily manage inventory with budget-friendly beams
Versatile solution to get organized and increase storage space
Heavy duty all welded steel construction
Beam length measured by clear-span between uprights
Designed for use with wire mesh decking or 5/8″ particle board
Color: Orange
Shelf capacities range from 1,000 to 2,000 pounds.

Static loading only. Not to be used with forklifts.

Priced per beam (not per pair).
Quantity discounts will automatically be applied.
11-24 Units will deduct 4%
25-49 Units will deduct 8%
50+ Units will deduct 12%
Beam Length
Beam Height
Capacity Per Pair
Model No.
Net Each
Add To Cart

48"

2"

1400

L-248

$12.67

# L-248

48"

2" beam height

1400 capacity per pair

72"

2"

1200

L-272

$17.74

# L-272

72"

2" beam height

1200 capacity per pair

96"

2"

1000

L-296

$23.68

# L-296

96"

2" beam height

1000 capacity per pair

48"

3"

2000

L-348

$15.01

# L-348

48"

3" beam height

2000 capacity per pair

72"

3"

1800

L-372

$21.72

# L-372

72"

3" beam height

1800 capacity per pair

96"

3"

1600

L-396

$28.49

# L-396

96"

3" beam height

1600 capacity per pair
For other Bulk Rack Components, click on a link below:
Pay securely and conveniently